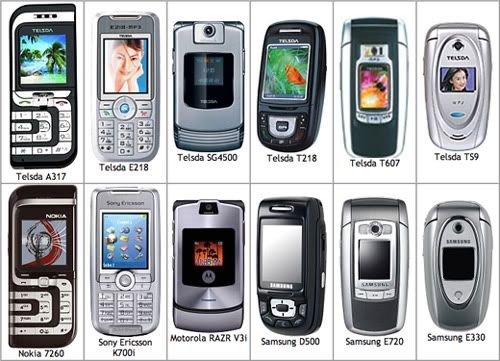 Nokia has filed a lawsuit against Shenzhen-based Telsda Company (Telsda) and its 3 affiliated companies for patent infringement, asking for compensation of RMB 500,000 (USD 62,500), news portal China Court sponsored by Supreme Court of China announced. Beijing No. 2 People's Medium Court is processing the case.
While the Telsda handsets aren't exact copies, you can see that the likeness is uncanny. In our opinion, it's clear that Telsda have made some small cosmetic changes while at the same time leaving in distinctive styling details that give the game away.

Telsda are not the only company who are involved in this type of activity, and Telsda are at least not trying to pass the handsets off as the genuine article, unlike some other Far Eastern manufacturers who actually make even more convincing big brand handsets complete with a fake "Nokia", "Samsung", "Sony Ericsson" or "Motorola" label.