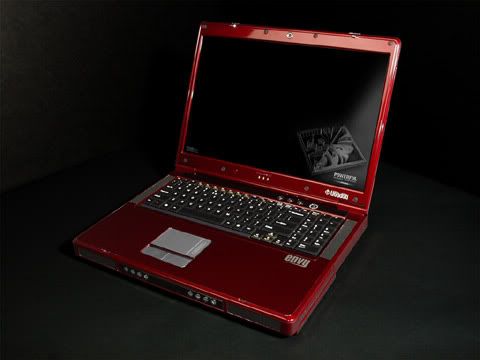 Delivering new levels of visual realism at extremely high-definition resolutions, the new ENVY U909 features SLI technology that enables two nVidia GeForce Go 7800 GTX graphics processing units (GPUs) to be used in this nForce4 SLi core-logic solution.

Packed with features and style to burn, this mobile machine will deliver the goods - just don't expect much in terms of power outlet autonomy.

The heavyweight laptop measures 444x317x44mm and weighs in at stonking 7.25kg. Powered by AMD's Turion 64 processor and sporting the biggest display found on a laptop today (19 inches), you'll be able to pump your games up to 1680x1050 pixels.
The company says that you can choose between either dual nVidia SLI or ATI graphics cards for exceptional image quality. The ENVY U909 also supplies pretty heavy storage (up to 160GB), allowing you to save more of your favourite photos, music, games and prOn, as well as install more office and entertainment applications.

Some additional features include a Voodoo Edge mousing surface, Voodoo ENVY u:909 performance motherboard, internal 4-in-1 memory card reader, 8x dual-layer slot-loading DVD burner, 8-channel audio system and subwoofer.

The system will be available from next month.