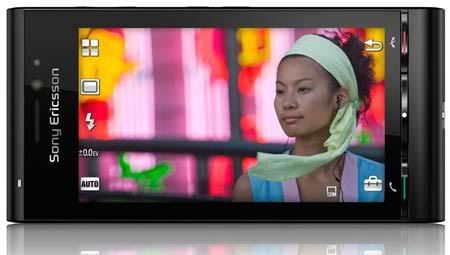 Sony Ericsson showcased today, at the Mobile World Congress (formerly 3GSM World Congress) in Barcelona, a mobile phone under the concept name Idou giving a glimpse of one of a number of projects that will be launched this year under the umbrella of Entertainment Unlimited. The Entertainment Unlimited consumer proposition is the pinnacle of what the company has been working towards since the start of the joint venture in 2001.
The most exciting feature of Sony Ericsson's Idou is the 12.1 megapixel camera with autofocus and Xenon flash. The phone also features a generous 3.5 inch touch screen with 16 milion colors and 16:9 aspect ratio (360 x 640 pixel).
Sony Ericsson Idou is a concept name for this phone and not the final name under which the product will be marketed to the public and will be available in the 2nd half of 2009.
Click here for a hands-on gallery.

{mosmodule video=http://www.youtube.com/v/4cNe-Mpdp7g}

{mosmodule video=http://www.youtube.com/v/rDXX6VPSJpU}