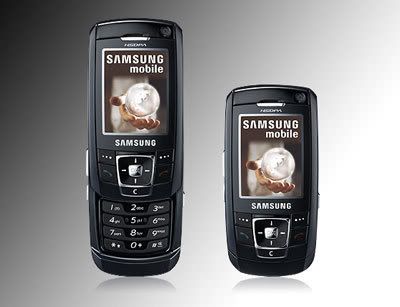 The Ultra Edition 13.8 (Z720) is the thinnest HSDPA slide-up mobile with a slim 13.8mm profile. It offers the latest multimedia features and the best of mobility in a fast and slender design.

Powered by High-Speed Downlink Packet Access (HSDPA) for data transmission speeds at 1.8 Mbps - up to six times faster than 3G UMTS technology – the Ultra Edition 13.8 (Z720 ) enables mobile users to access more files and provides greater fidelity for streaming video content.

The Ultra Edition 13.8 (Z720) weighs only 80 grams, extremely light for a HSDPA handset. The technology powerhouse comes packed with a 3 megapixel camera with auto focus for taking photos anytime and anyplace. The wide dimension of 104.5x51.3mm allows for a generous 2.1" QVGA display and also WAP 2.0 and HTML browsing capabilities are supported. In order to fully enjoy all of the 3G benefits, the Ultra Edition 13.8 (Z720) also includes a second camera for video telephony. The document viewer, voice memo and PIM features will keep even the busiest executive on top of their workload.
For convenience, the Ultra Edition 13.8 (Z720) supports microSD external memory and is equipped with Bluetooth and USB connectivity. The Ultra Edition 13.8 (Z720) also supports Samsung's newest uGo and uTrack interfaces. The uGo interface automatically responds to the user's environment and displays a city landmark of where you are located, adjusts the picture to represent day or night, and adjusts the time to reflect user's location automatically. The uTrack interface sends an SMS message to a predetermined number to alert the user of changes in the mobile ' s SIM card, as well as the location to increases the chances of recovering a lost or stolen phone.




In addition, the Ultra Edition 13.8 (Z720) is the first mobile handset from Samsung installed with Google™ mobile search and Gmail(Google Mail) which enables consumers to search for information, and manage their emails on the move. It includes a Google icon in the application menu, offering one-click access to Google search.

"The demand for quick data services and multimedia needs will continue to increase in the mobile industry. Samsung is showing the commitment in bringing the best mobile handsets that will lead the HSDPA market and the mobile industry into the future with the release of the Z720," said Kitae Lee, President of Samsung's Telecommunication Network Business. "Samsung will continue to put heavy emphasis on creating mobiles that are not only powerful in features, but beautiful to look at."

Samsung's Ultra Edition 13.8 (Z720) has been launched in major European countries this month and will soon be available throughout Europe.

>> The Ultra Edition 13.8 (Z720) Specification

Standard

GSM / GPRS (900/1800/1900MHz) + EDGE + UMTS + HSDPA

Camera

3 Megapixel Camera + VGA Dual Camera (AF / 3x Zoom)

Display

2.1" 240x340 262K Color TFT LCD

Features

Video Recording & Messaging (MPEG4 / H.263 )

MP3/ AAC / AAC+ / e-AAC+ / WMA

Digital Power Amp

Bluetooth® / USB

Document Viewer / Google Search / Google Mail (Gmail)

Speakerphone / Offline Mode / uTrack / uGo

MircroSD external memory

Size

104.5 x 51.3 x 13.8 mm

Weight

80