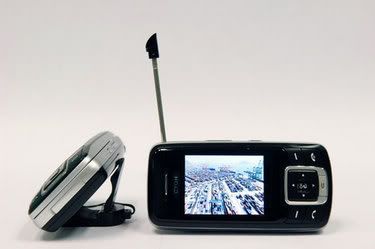 LG Electronics announced the release of another mobile phone supporting DMB. The model is called LB1700 and it will be available soon.
It's small and light, weighting 106grams and with more features than watching TV or listening to radio only. For the artistic photographic moments there is a 1.3megapixel camera, and for the lonely occasions you can make use of the MP3 player. Other features include a electronic dictionary and a text document viewer, and what seems to be the best feature of all is being able to receive SMS's while still watching the multimedia broadcast and don't get interrupted.

The phone comes with the special stand, so you can comfortably watch DMB programs on the phone screen, its external telescopic antenna amplifies weak signal in remote places. There is an opportunity to watch DMB programs on external sources.